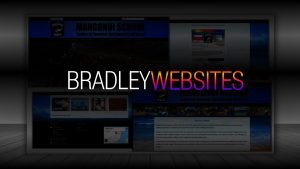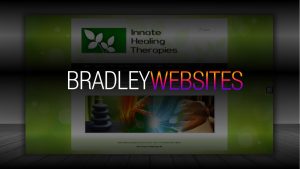 As a key component to advertising your business or organisation, a great website is highly effective in gaining the attention of new clientele, or having your community be able to search your services quickly and easily. I am constantly researching, up-skilling and training on how to provide as many services as possible for your new website. I can develop your website whether it be a simple business site with just a few pages, or an online shop involving multiple facets. With my creative flair and artistic ability, I will work hard and go the extra mile to ensure that your website is of an excellent design standard.
_______________________________________
Website design is charged at $45 per half hour, with a guide below as to the minimum design charges you're looking at – based on our key communication I will quote accordingly, as each website is different:
_______________________________________
Website Hosting: All Websites are hosted through Bradley Creative at an annual charge of $60. Any addition features, such as a shopping cart, or a paid chosen theme of your preference will incur additional charges. As always, communication is key, and I will do my best to ensure that any costs associated with your website requirements are explained before proceeding.

Basic Website: Minimum charge of $360 for four hours – Logos, images and wording are provided by client, with only minor adjustments needing for fitting to site. Allows for up to 4-5 pages including contact form and simple photo gallery. Example:

Granotech NZ

.

Detailed Website: Minimum charge of $900 for ten hours – Logos and images and wording are provided by client, with allowance for adjustments to all aspects to ensure the best representation of your business/organisation. Allows for more than 5 pages, with downloadable documents or forms and links to other media. Example:

Mangonui School

 (note – this website is hosted through Cabu Aotearoa, as with many schools, but the design aspects of it were completed by me as a current employee of Mangonui School).

Full Custom Website: Minimum non-refundable consultation time of two hours, charged at $75. Website design charge $POA – Website building from scratch, requirements of code editing, or a fully functional online shop.